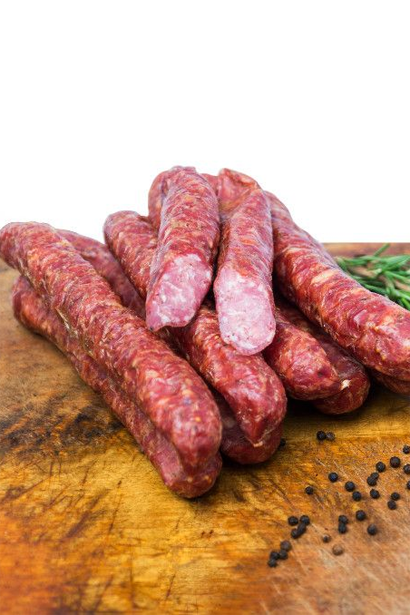  
Kaszanka
Kod towaru: 1517
Price tax included za 1 KG
One of its ingredient is a mixture of buckwheat pearled barley, it creates a very delicate taste with little salt. It's perfect when served cold or fried. Please check 'Recipes' section for more inspiration.
 Characteristics:
-sent in many portions, according to the customer's wish,
- the whole piece is 0.2kg.
Note
If you wish to receive this product, your order should be placed until Monday until 7pm. Plucks are very time consuming in preparation and it cannot be prepared for the last moment.